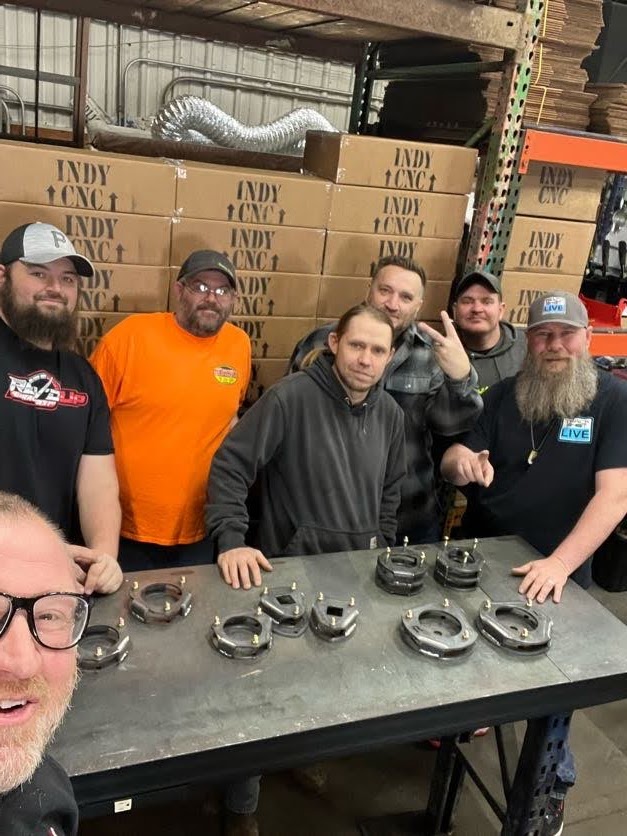 Indycnc is a demolition derby parts manufacturer focused on distributing derby parts nationwide. We offer free shipping to the lower 48 states with international shipping available. Coupled with free shipping and timely delivery Indycnc is a parts supplier you can rely on. 
     Our unique spin on demolition derby parts is something we take pride in. Our greatest achievement thus far being the Mod-X wheel modifier. This jig coupled with a torch or plasma cutter makes narrowing rims or removing centers a snap. Some of other products include a line of ecm mounts as well as strut risers and header protectors. 
    Our commitment to innovation of the sport of demolition derby has led us across the country. Shows ranging from New York to Pennsylvania... Arkansas to Illinois... Kentucky to Kansas. The list goes on. 
     A little background on the team. Todd Kilgard, a 26 year veteran of demolition derby with a mindset to maddog. He leads the Sales and Marketing team. Ronnie Elmore, a 23 year veteran of demolition derby with a lead foot and wild hair. He leads production and development of new products. Bill Lookabill, a 26 year veteran of demolition derby and a known headhunter. He is an outside consultant and manufacturing specialist.